/
/
DOWNLOAD: Towela Kaira Ft Jemax – "Baby Talala" Mp3
DOWNLOAD: Towela Kaira Ft Jemax – "Baby Talala" Mp3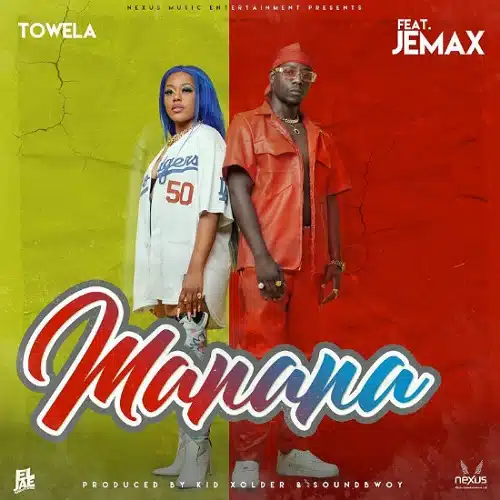 DOWNLOAD: Towela Kaira Ft Jemax – "Baby Talala" Mp3
Zambian music sensation, Towela Kaira has dropped a new hit titled "Baby Talala" featuring fellow Zambian rapper Jemax. The song, which was released on the 14th of February, 2023, has already started receiving massive airplay and gaining popularity among music lovers in Zambia and beyond.
"Baby Talala" is another addition to Towela Kaira's impressive discography. The song has a catchy beat that is sure to get people dancing, and the lyrics are playful and fun, making it a perfect choice for a party or club setting.
Towela Kaira has been vocal about her love for music and her desire to take Zambian music to the world stage. With "Baby Talala," she has once again shown that she is a force to be reckoned with in the Zambian music industry.
Overall, "Baby Talala" is a great addition to Towela Kaira's music catalog, and fans are eagerly anticipating what she has in store next. With her talent and dedication, there's no doubt that she will continue to make waves in the music industry both in Zambia and beyond.