/
/
DOWNLOAD: Boy Kay Ft Jemax & Chile One Mr Zambia – "Teti" Mp3
DOWNLOAD: Boy Kay Ft Jemax & Chile One Mr Zambia – "Teti" Mp3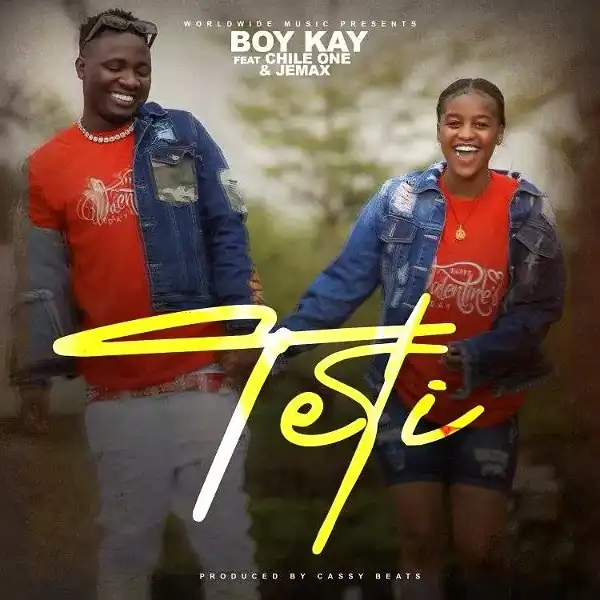 DOWNLOAD: Boy Kay Ft Jemax & Chile One Mr Zambia – "Teti" Mp3
"Boy Kay Ft Jemax & Chile One Mr Zambia Release New Song 'Teti'"
Zambian artists Boy Kay, Jemax, and Chile One Mr Zambia have collaborated to release a new song titled "Teti". The song, which translates to "Can't" in English, speaks to the struggles and obstacles that people face in their daily lives.
With its catchy beats and relatable lyrics, "Teti" is quickly becoming a fan favorite in Zambia's music scene. The trio's unique blend of traditional Zambian sounds with modern beats and rap verses adds to the song's appeal.
Listeners can easily connect with the message of perseverance and determination in "Teti" as they navigate their own challenges. The song serves as a reminder that despite the difficulties, one should never give up and keep striving for their dreams.