Snoop Dogg Says Goodbye to Smoking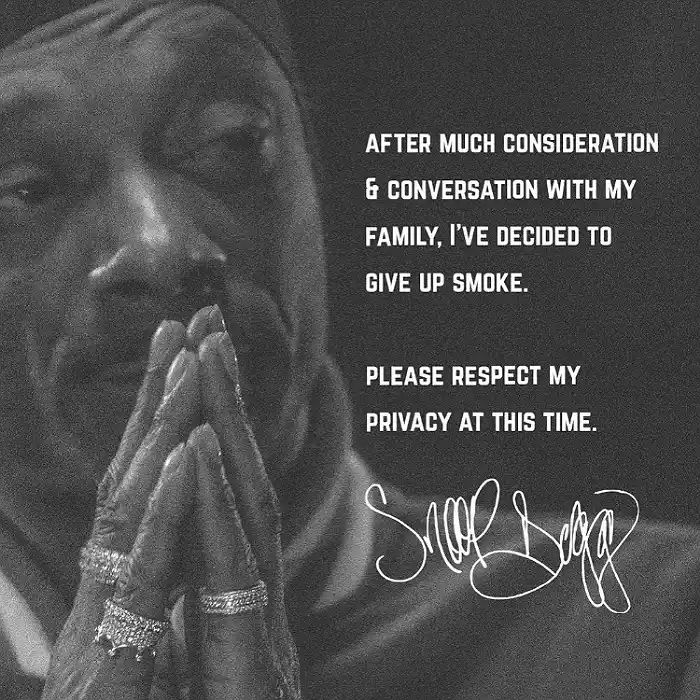 In a surprising turn of events, iconic rapper Snoop Dogg took to his official Instagram account to announce a significant lifestyle change. The post read: "AFTER MUCH CONSIDERATION & CONVERSATION WITH MY FAMILY, I'VE DECIDED TO GIVE UP SMOKE. PLEASE RESPECT MY PRIVACY AT THIS TIME." This revelation has left fans both astonished and supportive as Snoop Dogg, known for his unabashed love of cannabis, signals a departure from a longtime public image.
The announcement underscores the rapper's commitment to personal growth and well-being. As fans offer words of encouragement, the decision sparks conversations about the impact of such a shift on Snoop Dogg's music and public persona. Regardless, it marks a noteworthy chapter in the rapper's life, signaling a goodbye to a distinctive element that has long been synonymous with his identity.