Rich Bizzy's Milestone: Celebrating 100K YouTube Subscribers and the Silver Award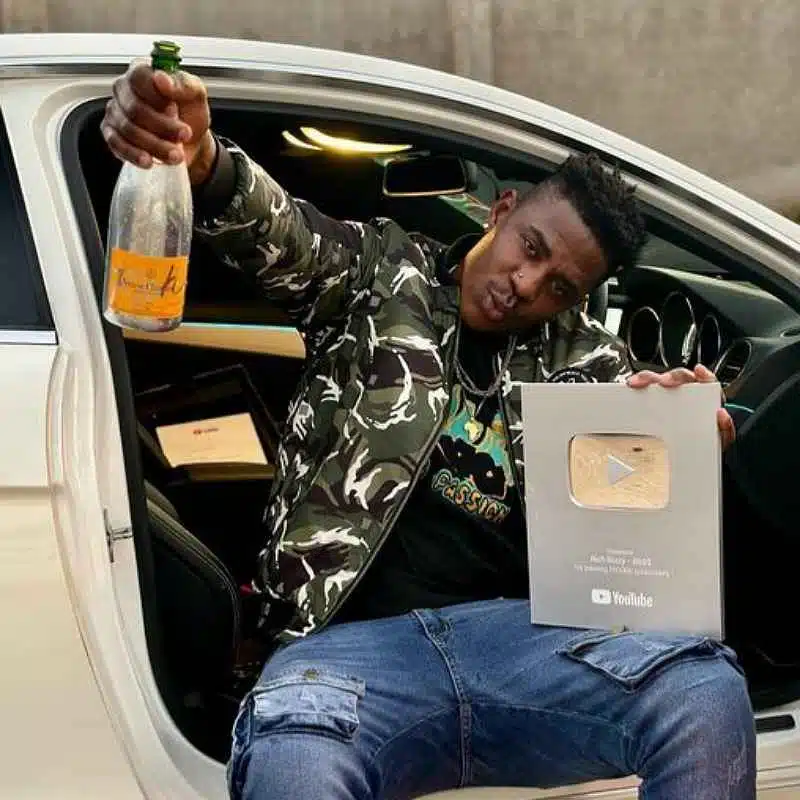 Rich Bizzy, the Zambian music sensation, is celebrating a momentous achievement as he surpasses 100K subscribers on YouTube. The artist's captivating melodies and powerful storytelling have earned him a dedicated fanbase, who have eagerly shown their support by subscribing to his channel.
As a token of recognition for this milestone, Rich Bizzy proudly received the prestigious silver YouTube award. This accolade symbolizes the tremendous impact his music has had on audiences worldwide. With his unwavering talent and commitment to creating meaningful music, Rich Bizzy continues to win hearts and leave a lasting impression on the music industry. The celebration of his YouTube success is a testament to his dedication and the immense love he receives from his fans.