/
/
Must-Hear Melodies Top 5 Zambian Songs for Your Playlist in 2023
Must-Hear Melodies Top 5 Zambian Songs for Your Playlist in 2023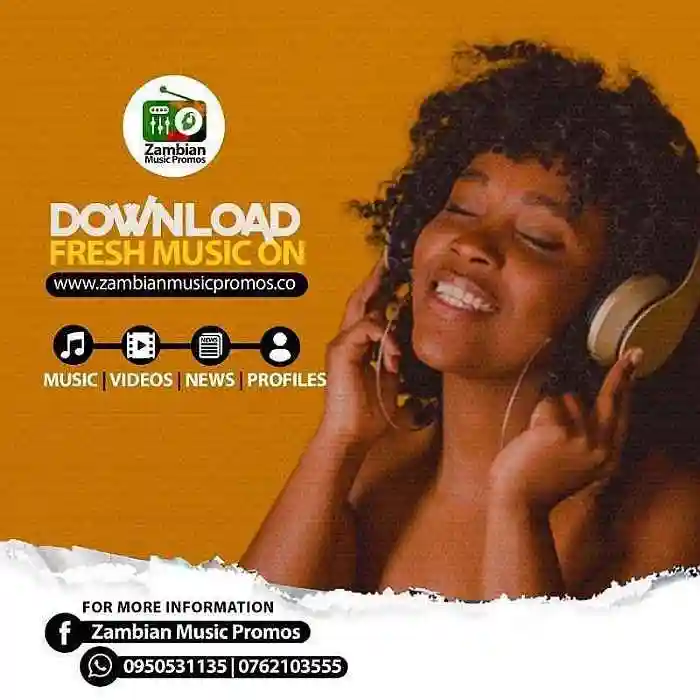 In case you've missed the musical gems from Zambia, here are the Top 5 songs that deserve a spot on your playlist:
1. "Power" by TIM Ft Esther Chungu & Chef 187: This collaboration delivers a powerful punch, blending TIM's distinctive style with the soulful vocals of Esther Chungu and the lyrical prowess of Chef 187. "Power" is an anthem that resonates with its uplifting message.
2. ""Atah" by Falee Boy Ft Y Celeb & Xaven: Falee Boy, Y Celeb, and Xaven join forces in "Atah," creating a high-energy track that seamlessly fuses their unique styles. The result is a catchy and infectious tune that's hard to resist.
3. ""Be My Teacher" by Chile One Mr Zambia: Chile One brings his A-game in "Be My Teacher," a song that not only showcases his musical talent but also delivers a heartfelt message. The track's smooth melody and poignant lyrics make it a standout.
4. "Teti" by Triple M: "Teti" by Triple M is a captivating piece that highlights the artist's versatility. The song's rhythmic flow and Triple M's commanding delivery make it a must-listen.
5. "So Mone" by Yo Maps Ft Tay Grin: Yo Maps and Tay Grin team up in "So Mone," a track that seamlessly blends their vocal prowess. The song's infectious melody and relatable lyrics make it a delightful addition to any playlist.
These Zambian hits showcase the diversity and talent within the country's music scene, ensuring a musical journey that's both enjoyable and enriching. Add these tracks to your playlist for an authentic taste of Zambia's vibrant music culture.