Israel launches counter – Attack after Hamas invasion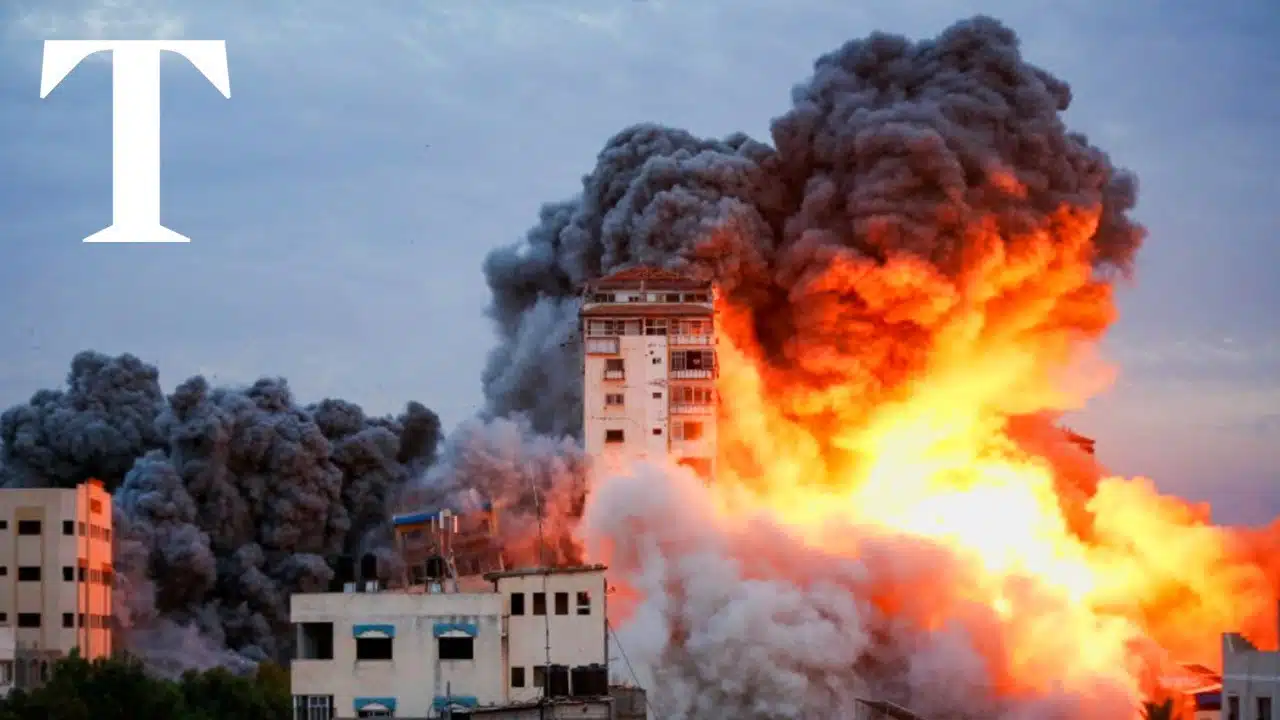 In a recent escalation of conflict between Israel and Hamas, Israeli jetfighters launched a counter-attack in response to a Hamas invasion. On a fateful Saturday, a 14-story residential building in central Gaza fell victim to Israeli airstrikes, marking a significant development in the ongoing conflict. This assault was part of a broader campaign, with several other buildings, including residential and public facilities, also coming under fire from Israeli warplanes.
The Gaza-based Interior Ministry's spokesman, Iyad al-Bozom, reported that Israeli warplanes conducted hundreds of airstrikes, targeting various locations across the besieged Gaza Strip. The situation has escalated rapidly, causing widespread concern and alarm.
Hamas, the Palestinian group behind the surprise attack, cited multiple reasons for its actions. Among them were the perceived desecration of the Al-Aqsa Mosque and a surge in settler violence. In retaliation, Hamas launched rockets and claimed to have captured several Israelis, further intensifying the hostilities in the region.
This recent surge in violence has once again highlighted the deeply rooted and complex nature of the Israeli-Palestinian conflict. The destruction of residential buildings and public facilities not only inflicts significant damage to the infrastructure of Gaza but also raises concerns about the safety and well-being of civilians caught in the crossfire.
The international community has been quick to respond, expressing concerns and calling for an immediate ceasefire. Efforts to mediate and de-escalate the situation have been underway, with various parties urging restraint and a return to dialogue to find a peaceful resolution to the conflict.
As the situation continues to evolve, the human toll and suffering in Gaza are mounting. The world watches with apprehension, hoping for an end to the violence and a lasting peace that can finally bring stability to this troubled region. The cycle of conflict between Israel and Hamas underscores the urgent need for a comprehensive and lasting solution to the Israeli-Palestinian conflict, one that can bring an end to the suffering of innocent civilians on both sides.