/
/
DOWNLOAD: Y Celeb Ft Brenda Fassie – "Make Way" Mp3
DOWNLOAD: Y Celeb Ft Brenda Fassie – "Make Way" Mp3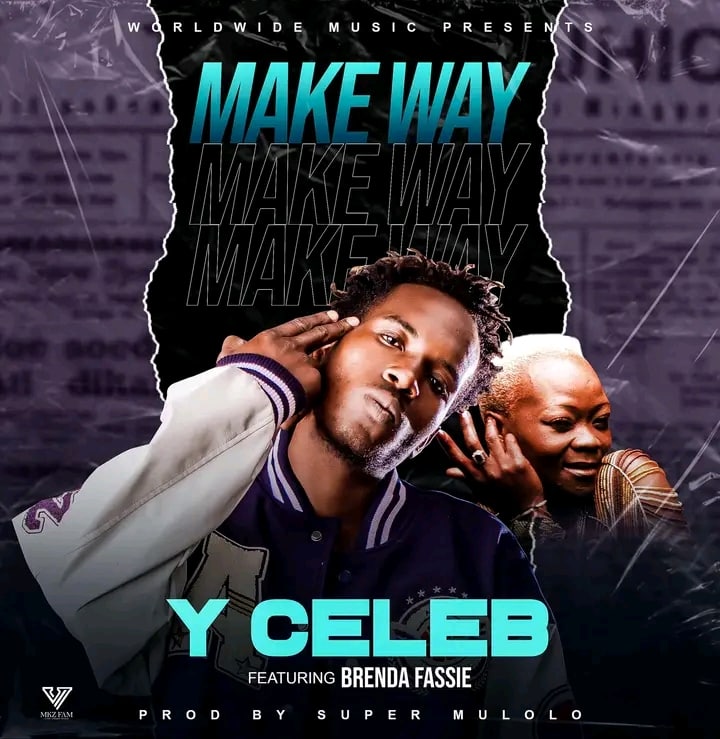 DOWNLOAD: Y Celeb Ft Brenda Fassie – "Make Way" Mp3
Massive talented Zambian singer known as Y CELEB decided to suprise his fans by doing a collabo with BRENDA FASSIE.
Y CELEB decided to title this banger as MAKE WAY. With both efforts coming from the two artist, was beautifully composed. The song is a suprise to the ears . It has surprised everyone that the south african legend name is featured by Y CELEB. However the atmosphere is extremely excited about this new hit song.
BRENDA FASSIE is a missed name in music industry. Y CELEB has done a good job by featuring this name. Zambianmusicpromos happens to be the first to have. Download, listen and Enjoy to this song titled MAKE WAY. The song was written by Y CELEB.
The copperbelt based rapper unleashed this brilliant soundtrack. This song has been extracted for the excitement of everyone. BRENDA FASSIE appeared as the catalyst to this song. The song has been highly accepted by fans. The project is guaranteed to thrill everyone who listens to them. Meanwhile download the Zambian Trending song here Yo Maps – "Location" Mp3.
Y CELEB is gradually creating a legacy for himself. With such projects and collaborations, in no distant time he will be one of the most iconic Zambian artist. For song content on MAKE WAY, download this song now.