/
/
DOWNLOAD: Triple M Ft T Sean & Xaven – "Tutambakofye" Lyrics
DOWNLOAD: Triple M Ft T Sean & Xaven – "Tutambakofye" Lyrics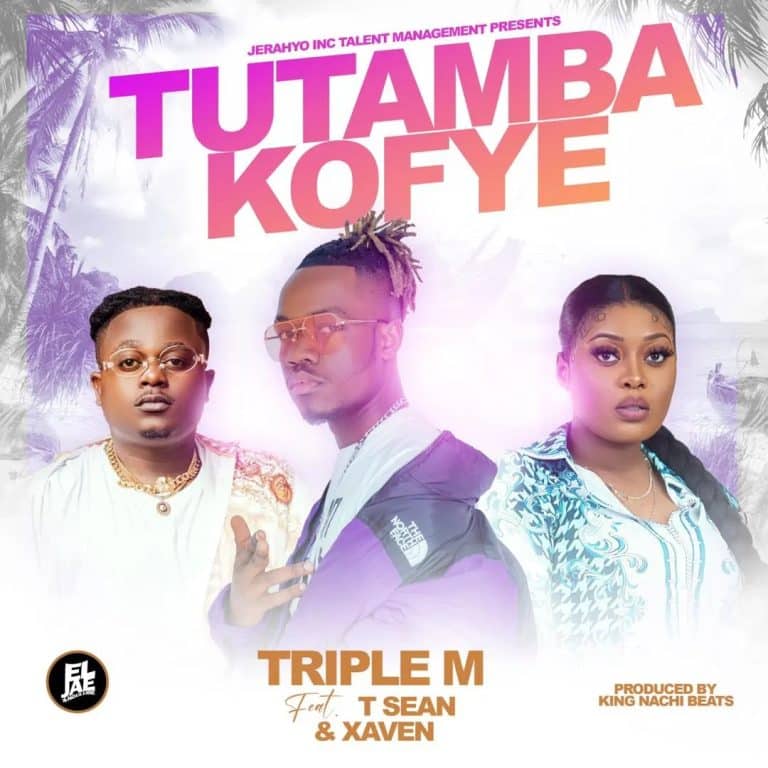 DOWNLOAD: Triple M Ft T Sean & Xaven – "Tutambakofye" Lyrics 
In recent times Triple M has been dropping hit songs. Well today he has released a new hit jam to hearken on this time. Triple M has been in the music scene for several years now.
DOWNLOAD: Triple M Ft T Sean & Xaven – "Tutambakofye" Mp3
Lyrics
[HOOK]
Apa tatu temwa balitu shokwesha
Twalileka twali naka ukwesha
Nimbona nauchula mwandi tusha
Tu pwishisha ama shoko muma du du cha
Nga twamuna new couple
Tutambakofye
Ifwe balitushapo
Tutambakofye
Since twali pitamo kale
Tutambako fye
Filapwa ale
Tutambakofye
Nga twamona new
[instrumental] Filapwa!!!
[VERSE 1] Ilyashi lyaku mutima takwaba uku kosa
Ilakalipa lwenu mukalila sir
Mule spenda vacation ku sa sa sa
Kanshi ninshi kumbali chilalisha
Ala tabako ati bali nkobekela kale
Chikulu nau pakula tasala imbale
That's why fyakutemwa nali surrender eh
Better nabu kusapakokupaye
Waumfwa laka baku bika ku status
Bambi nababa buloka kanshi
Twalifi pitamo kale ifya ikala panshi
Teka umutima nwinpo amenshi
Heartbreak ilakalipa kuchila olupi
Wiponenamo sana ukaliba ububi
Majority inkeche nishikatubi
Fyalipwamo fyakweba we were meant to be…
The town has gone wild over this new drop. There are more talks over this song. This one was titled Tutambakofye.