/
/
DOWNLOAD: Chile One Mr Zambia – "Iseni Mutambe" (Watch Me) Mp3
DOWNLOAD: Chile One Mr Zambia – "Iseni Mutambe" (Watch Me) Mp3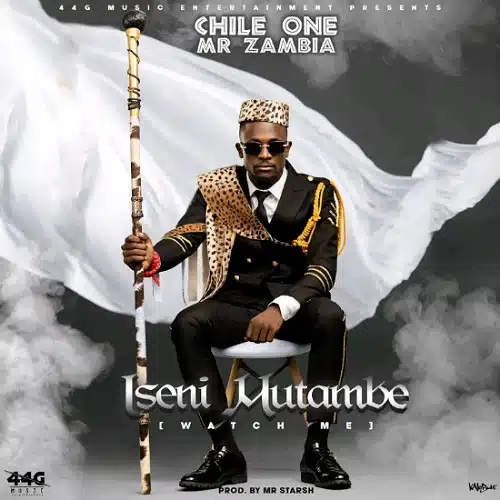 DOWNLOAD: Chile One Mr Zambia – "Iseni Mutambe" (Watch Me) Mp3
Zambian musician Chile One Mr Zambia, also known as Mr. Zambia, has released a new single titled "Iseni Mutambe" (Watch Me). The song, which was produced by Mr. Starsh, has been well-received by fans and has already garnered significant airplay on Zambian radio stations. The Recent Trending Song Chile One – "I Love You" Mp3.
The lyrics of "Iseni Mutambe" (Watch Me) are in Bemba, one of the major Zambian languages, and encourage listeners to dance and enjoy themselves. The chorus of the song repeats the phrase "Iseni Mutambe," which translates to "watch me" in English, urging listeners to pay attention to Chile One's moves.
In addition to the single, Chile One Mr Zambia has also released a music video for "Iseni Mutambe" (Watch Me) that perfectly complements the song's upbeat energy. The video features Chile One dancing and performing in various locations, including a Zambian market and a traditional village.
The song and its accompanying music video are a must-watch for anyone who loves high-energy dance music and wants to experience the vibrant sounds of Zambian Music.