/
/
"Yo Maps' 'Try Again' Album Makes Waves: Hits 1 Million Streams on Boomplay in 18 Hours"
"Yo Maps' 'Try Again' Album Makes Waves: Hits 1 Million Streams on Boomplay in 18 Hours"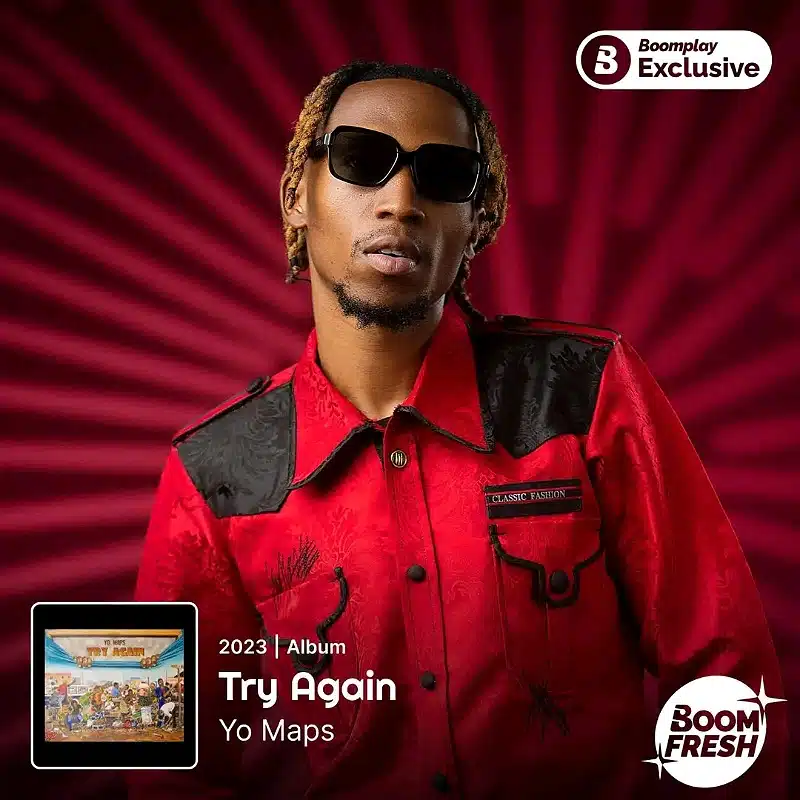 Zambian music sensation Yo Maps has made headlines again with his latest album "Try Again". The album has achieved a remarkable feat by hitting 1 million streams on Boomplay within just 18 hours of its release. This incredible accomplishment is a testament to the artist's growing popularity and the success of his hard work and talent.
"Try Again" features a range of hits that showcase Yo Maps' signature sound, including collaborations with other prominent artists in the Zambian music scene. The album has already received rave reviews from fans and music critics alike, with many praising the artist's lyrical depth and vocal delivery.
The success of "Try Again" serves as a milestone for Zambian music and underscores the growing importance of streaming platforms like Boomplay in promoting and supporting local talent. Yo Maps has set a high bar for himself, and fans eagerly await to see what he will achieve next in his illustrious music career.