DOWNLOAD: Yo Maps – "Try Again" | Full Album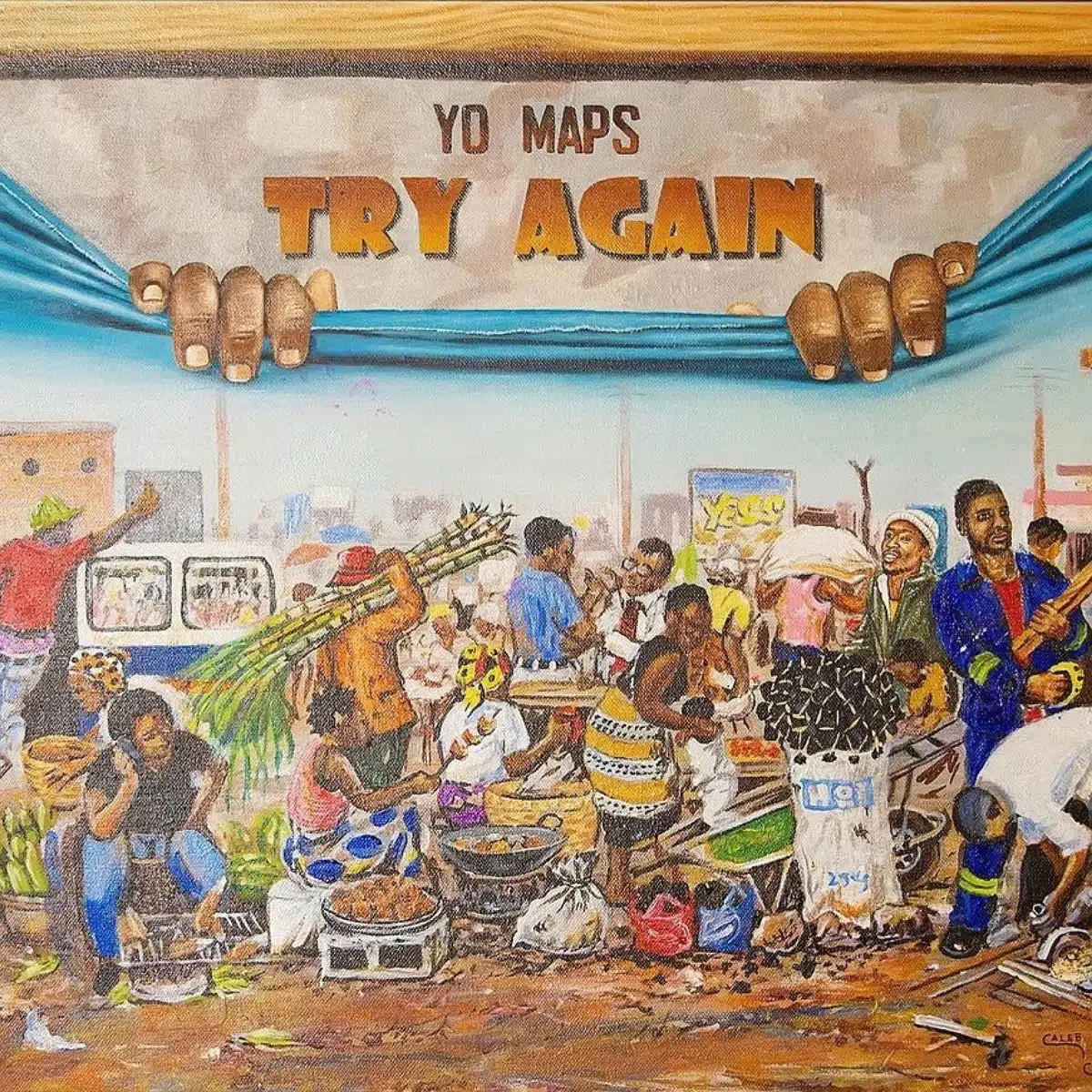 Yo Maps – "Try Again" | Full Album
"Try Again" is a highly-anticipated album by Zambian music sensation Yo Maps, featuring 20 tracks produced under the executive production of Elton Mulenga. The album is a perfect fusion of Afrobeat and Zambian music, showcasing Yo Maps' talent and versatility as an artist.
Album Tracklist
Kale Wemunandi
Try Again Ft Abel Chungu
I'm Proud Of You Ft Wezi
Charlie
Samson Ft T Sean
Chance
Bapele Ft Mampi & Joei
Better Ukuba Single
Mimba Ft JK & Eddy Kenzo
My Woman
Ambuye
Kondwa Ft Daxon (Ma Africa)
Pa Shoulder Ft Eli Njuchi & Prince Luv
Move On
Pressure Ft Petersen
Don't Stress Me
Boma Ft Jah Prayzah
Leka Nkolweko Ft Chanda Na Kay
Fatima Ft Belita (BONUS TRACK)
Aweah Remix Ft NSG (BONUS TRACK)
The album kicks off with the hit single "Kale Wemunandi ", setting the tone for the rest of the tracks. From the catchy hooks of "Try Again " to the smooth melodies of "Samson ", the album takes the listener on a musical journey that explores themes of love, heartbreak, and hope.
Yo Maps' powerful vocals shine through in tracks like "Try Again" and "Samson", "Try Again" is a testament to Yo Maps' growth as an artist and his dedication to producing quality music. The album is a must-listen for anyone who appreciates great music and is a perfect addition to any music lover's collection. With its infectious beats and relatable lyrics, "Try Again" is sure to become a fan favorite and cement Yo Maps' place as one of Zambia's top musicians.