Ruger Hello America Announces "RU THE WORLD" Headline Tour Across the US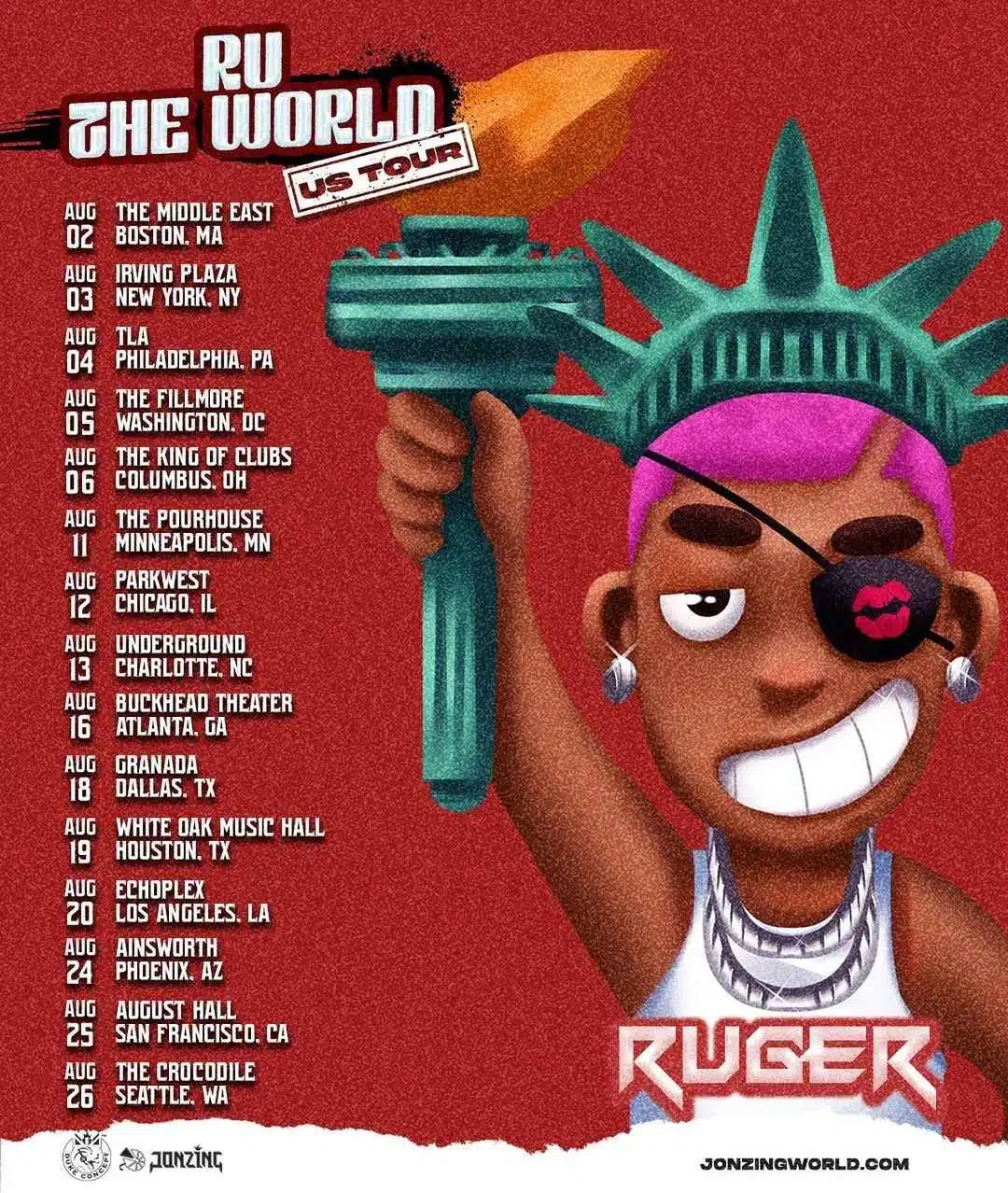 Ruger Hello America, the rising Nigerian music sensation, has just announced his very first headline tour in the United States, proudly titled the "RU THE WORLD" Tour. Fans all over the country are ecstatic as they eagerly await the chance to experience Ruger's captivating performances live on stage. The tour dates have been unveiled, revealing an exciting itinerary that will take Ruger through 15 major cities across the nation this August.
Ruger, known for his infectious energy and remarkable stage presence, has gained a massive following with his unique blend of Afro-fusion and R&B sounds. With hit singles such as "Bounce" and "Ruger," he has quickly become a force to be reckoned with in the music industry.
The "RU THE WORLD" Tour promises to be an unforgettable experience for both loyal fans and newcomers alike. As Ruger embarks on this exciting journey across America, he is set to leave a lasting impression on audiences with his soulful vocals and electrifying performances.
For those lucky enough to attend, this tour will be an opportunity to witness the rise of a true star. Ruger Hello America is ready to showcase his talent to the world, and with 15 cities on the itinerary, there is no doubt that his music will touch the hearts of fans nationwide.
So mark your calendars, set your alarms, and get ready to secure your tickets for the "RU THE WORLD" Tour. This is an event you won't want to miss. Ruger is coming to America, and he's here to make his mark on the music scene in a big way. Let the countdown begin!