Pompi's "Pole Pole" Album Surpasses 1 Million Streams in 48 Hours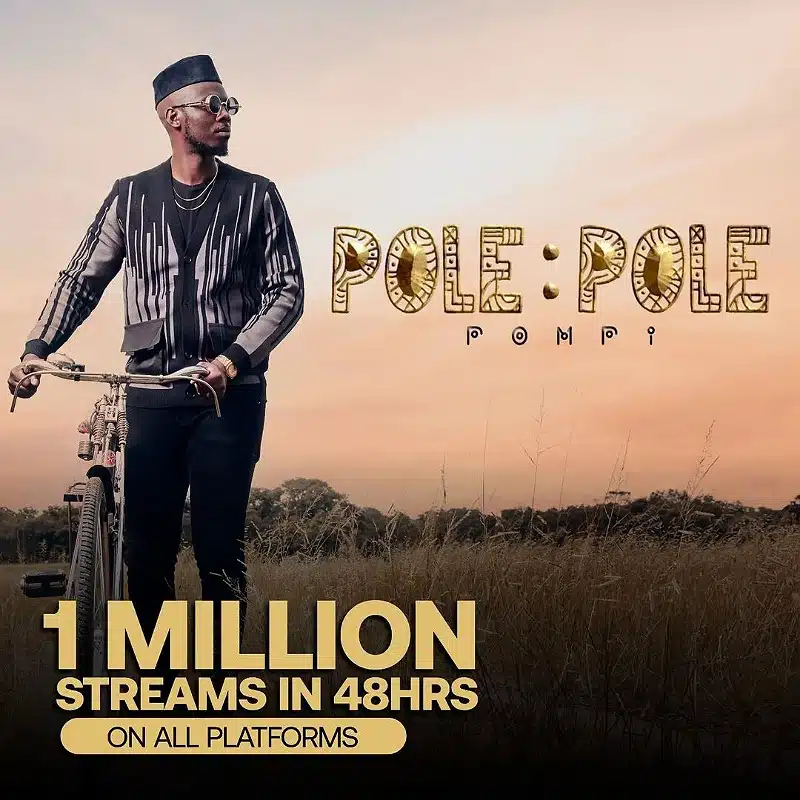 Zambian gospel hip-hop artist, Pompi, has once again proven his musical prowess by surpassing one million streams on various music streaming platforms, including Boomplay, within just 48 hours of the release of his latest album, "Pole Pole". The album features collaborations with other prominent African artists such as Mag44 and Abel Chungu.
This is a significant achievement for Pompi, who has been consistently delivering uplifting and inspirational music for over a decade. His unique blend of gospel, hip-hop, and traditional African rhythms has earned him a dedicated fan base and critical acclaim in the music industry.
Pompi expressed his gratitude to his fans for their overwhelming support and credited his success to his team, who worked tirelessly to make the album a success. He hopes that the music will continue to inspire and uplift his listeners, and he plans to release more music that reflects his values and beliefs.
Congratulations to Pompi on this remarkable achievement, and we look forward to hearing more inspiring music from this talented artist. The success of "Pole Pole" serves as a testament to Pompi's musical talent and his ability to connect with audiences around the world.