NEWS: PF Exposes UPND's Dirty Tactics In Kabwata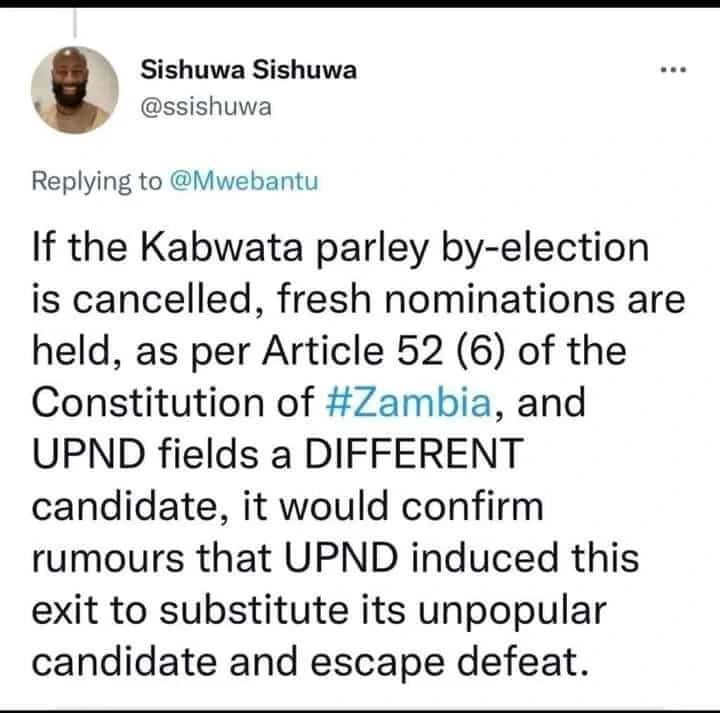 In Another NEWS: Mutale Mwanza and Esther Chungu clash on marrriage views | See The Full Video
Speaking in an interview, PF Member of the Central Committee in Charge of Information and Publicity Raphael Nakacinda said the ECZ have played to the game of UPND who have instigated the resignation of United Progressive Party (UPP) Candidate Francis Libanda from the Kabwata race.
He said inducing Mr Libanda's resignation was among the ruling party's tactics because no one was willing to engage with them in their proposed violent campaigns.
He alleged that the UPND have tried to use different tactics in the Kabwata by-election which among them included trying to use law enforcement agencies to try and prevent PF Candidate Clement Tembo from contesting.
At a briefing yesterday, the ECZ also announced that fresh nominations will be done on a yet to be announced date and have since suspended campaigns. for more information about the news ready more…