Macky 2 Offers Free Studio Session and Verse to Vinchenzo for New EP Project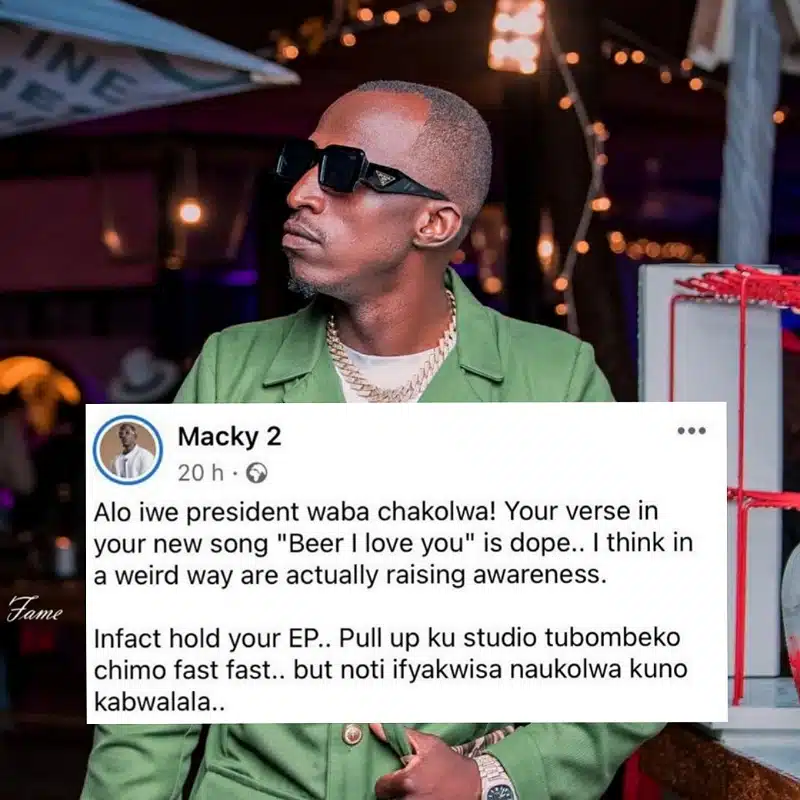 Macky 2, a celebrated Zambian musician, recently took to his Facebook page to offer a free studio session and verse to Vinchenzo, also known as the Beer President, for his new EP project. This generous offer has generated excitement among fans and fellow musicians, demonstrating the spirit of collaboration and support that exists within the Zambian music industry.
Vinchenzo, a rising star in the industry, has been making waves with his unique sound and style. The addition of Macky 2's expertise and talent is sure to take his upcoming EP to the next level.
Macky 2's offer has been praised for his commitment to supporting the growth and development of Zambian music, as well as his willingness to collaborate with up-and-coming artists. Fans are eagerly anticipating the outcome of this collaboration and are confident that it will showcase the best of both artists' talents.
In conclusion, Macky 2's offer to Vinchenzo is a testament to the camaraderie and collaboration within the Zambian music industry. As fans await the exciting musical experience that this collaboration will bring, it is clear that the future of Zambian music is in good hands with talented artists like Macky 2 and Vinchenzo leading the way.