DOWNLOAD: Ty Bello – "Heaven Has Come" | Full Album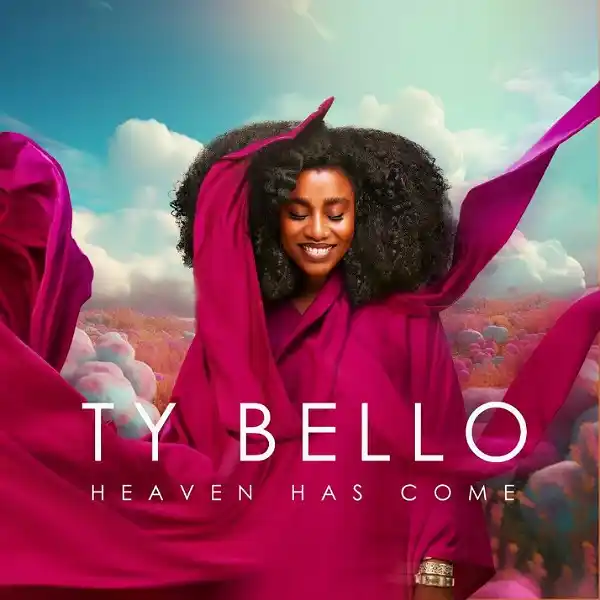 Ty Bello – "Heaven Has Come" | Full Album
Ty Bello's album "Heaven Has Come" is a celestial masterpiece that transcends musical boundaries. With her captivating voice and soul-stirring lyrics, Ty Bello takes listeners on a spiritual journey that leaves them inspired and uplifted.
Album Tracklist
For Life Ft Anendlessocean, Sinmidele, Gogo Majin & Greatman Takit
He Fights For Me Ft Tomi Favored, Grace Omosebi & 121Selah
Fill Us Ft Ko'rale
Oh Jesus Ft Tope Alabi
That's My Name Ft Angeloh & Gaise Baba
Closer Than Close Ft Sunmisola Agbebi & Isi Igenegba
Loved By You Ft Johnny Drille, Nosa & Outgun Onkar
Ire Ft Dunsin Oyekan
Come Afresh Ft
Hosanna We Hail You Ft Esther Benyeogo & Ko'rale
Torrents Ft Jo Deep
Odun Ayo Ft 121Selah
Baptize Me Ft Anendlessocean
Heaven Has Come Ft Greatman Takit & Theophilus Sunday
Shift
Deeper Still
My Body Greatman Takit, Tobi Walker, Ko'rale & 121Selah
Better Than Time
Because You Are God Ft Ighiwiyisi Jacobs
Kabiyesi Ft Abbey Ojomu
The album is a harmonious blend of gospel, soul, and contemporary sounds, creating a unique sonic experience. Each song is imbued with a deep sense of faith and hope, encouraging listeners to connect with their spirituality.
"Heaven Has Come" is a testament to Ty Bello's musical prowess and her unwavering devotion to her faith. It is an album that ignites a divine spark within the listener and reminds us that heaven is closer than we think.