/
/
DOWNLOAD: Puri4000 Ft Drifta Trek – "Bola Na Lesa" Mp3
DOWNLOAD: Puri4000 Ft Drifta Trek – "Bola Na Lesa" Mp3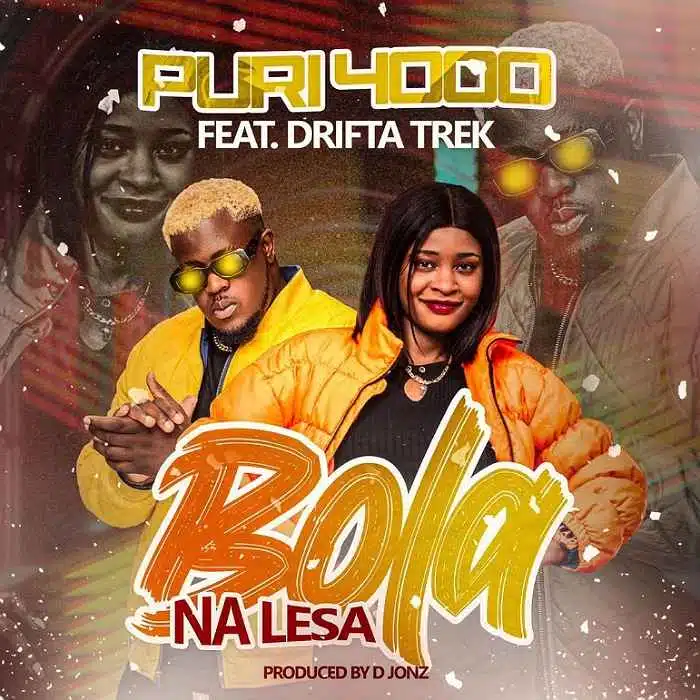 DOWNLOAD: Puri4000 Ft Drifta Trek – "Bola Na Lesa" Mp3
In the world of Zambian music, "Bola Na Lesa" stands out as a catchy and infectious track by Puri4000 featuring Drifta Trek. Produced by the talented D Jonz, this song has been making waves in the music scene.
The title, "Bola Na Lesa," translates to "Football With GOD" in English. The song's lyrics reflect themes of perseverance, faith, and the importance of prayer in one's journey through life. Puri4000 and Drifta Trek's unique blend of rap and melody, accompanied by D Jonz's expert production, create a harmonious and uplifting experience for listeners.
"Bola Na Lesa" is not just a song; it's a testament to the power of music in conveying messages of hope and spirituality. It's a must-listen for anyone looking for a fusion of meaningful lyrics and infectious beats.