DOWNLOAD MIXTAPE: Kunkeyani Tha Jedi – "Captain Of The Ship" | Full Ep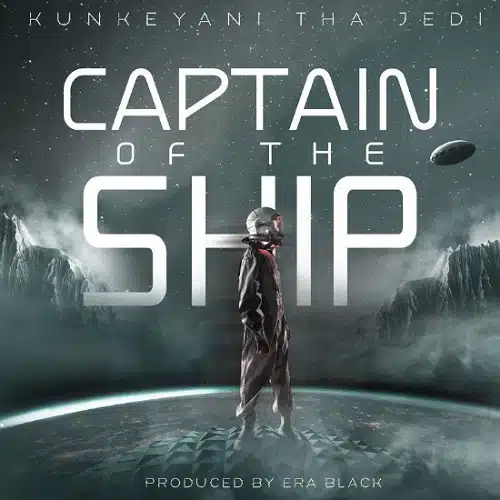 DOWNLOAD MIXTAPE: Kunkeyani Tha Jedi – "Captain Of The Ship" | Full Ep
This hit track titled Captain Of The Ship has been recently released by Kunkeyani Tha Jedi.
Kunkeyani Tha Jedi is a Zambian artist , whose passion is visible through his efforts. This song had a groovy tune, which makes everyone harken on it. Kunkeyani Tha Jedi in order to make it a successful record. Fans already talking about this new drop. Kunkeyani Tha Jedi came to public recognition after his few hits. The song has clear vocals, which helps everyone understand the song. This amazing song has already impacted the community. For more information on this track, download audio now.
Mixtape Tracklist
Wide Awake Ft Natasha Chansa
Blue Print Ft Vinchenzo & Terry The Vocalist
Superstar Ft Charisma & Jae Cash
Back Up Ft Jay Rox
Jailer Man Ft Towela Kaira
Mr Bonner Ft 7Rooth
Mpalume Ft Jemax
6PM In Kabwata
Tebanobe Ft Macky 2
Thokozile Ft Fuego Papi
Zambianmusicpromos is a global music website. It is a number one Zambian site where you can find ancient song (Old Song). You can download our application for easy access and any trending updates. Incase there is any song you missed decades ago, well worry not. Zambianmusicpromos got old server with massive old music starting from 90s to 2023. Hit the search button and get old forggoten songs. Don't for get to Share your thoughts on our comment section or write us direct via our Contact Us.