/
/
DOWNLOAD: Macky 2 – "One Man Cypher" Mp3
DOWNLOAD: Macky 2 – "One Man Cypher" Mp3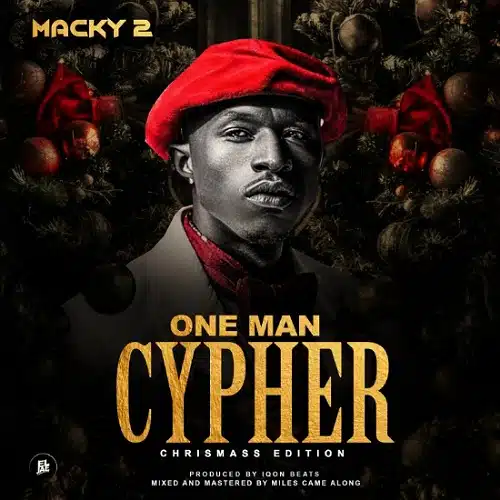 DOWNLOAD: Macky 2 – "One Man Cypher" Mp3
The retired legend has returned with a new banger titled One Man Cypher. Not long ago Macky 2 announced his music retirement, however he has hit the booth one more time. Not knowing if it will be the last song.
KING BUGA has yet caused another stire with this new hit. Talks are already wavering around Zambian soil. Macky 2 is well know for his music skills. Under Zambian sun he is considered as a living legend. After announcing his retirement it shocked lots of people. But now it seems BUGA can't resist his love for music. In oder to make things right he decided to drop this new hit One Man Cypher.
Immidietly after dropping this new banger. His fan base has raised once more. Few of his fans tweeted say "SIMBA" THE KING HAS RETURNED ". with the impact that Macky 2 has on music, people still appreciate his work. Another fan tweeted " YOU ARE FOREVER WELCOME IN MUSIC INDUSTRY, YOU ARE THE MUSIC G. O. A. T".
Question is he here to stay, or he wants to awake our music appetite on him? Anyway without further do below it's his festival gift to all his fans out there click the download button for for song information, Meanwhile Download Another Hit Song Here DOWNLOAD: Towela Ft. Macky 2 & Chef 187 – "Delay" Mp3