DOWNLOAD ALBUM: Chester – "Sounds Of Africa" | Full Album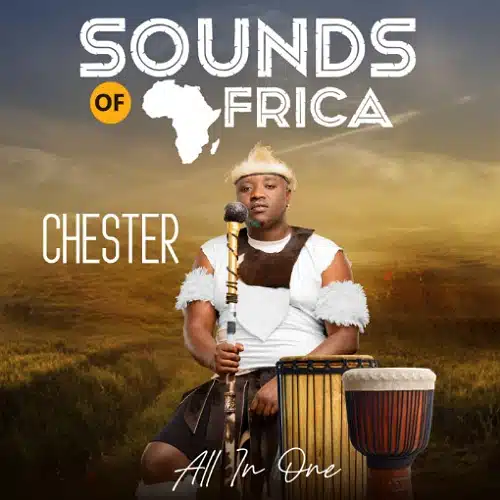 ALBUM: Chester – "Sounds Of Africa" Full Album
Oustanding Zambian singer, Chester drops this wonderful project called, SOUNDS OF AFRICA. this project is a 2023 gift to his fans, in which he bagged 25 none stop hit songs.
The Zambian SHONONGO hit maker. Made sure to appear to the Zambian music lovers with this tasty album. This project is consisting 25 song with different meaning but same goal. Chester has come with a zeal to win an award this year.
The album has solid and dope tracks, written and recorded by Chester and other speaker crooners. Interestingly he showcase his versatity and lyrical dextity in these music scenes. Check it out the album list below.
Album Tracklist
Oh My God Oh
Asante Sana Ft Djo Moses
Season 2
Bashemo Ft Chile One Mr Zambia
Alilaba
Benangu Banioneko Ft K Millian
Nalipusana Nekango Ft Danny Kaya
Nikacita Vamushe Ft Petersen Zagaze
The Grace
Tiyendelana
No Muswa Bebe Ft King Dandy & K Millian
Niyamene
Balya Filipwile Ft Coziem
Ngaba Fwaka Ft Afunika
African Dance
Ama Juda Ft Rich Pro
F.B.I
Totolo Ft Rich Bizzy
Ala Naine Ndawamya Ft Jk
Mwanoyo
UEFA Ft Macky 2
African Nyashi Ft Y Celeb
Ibala Basomboloku
Nga Kale Namuleka Ft Drimz
Sounds Of Africa