Chioma is the best decision I have ever made – Davido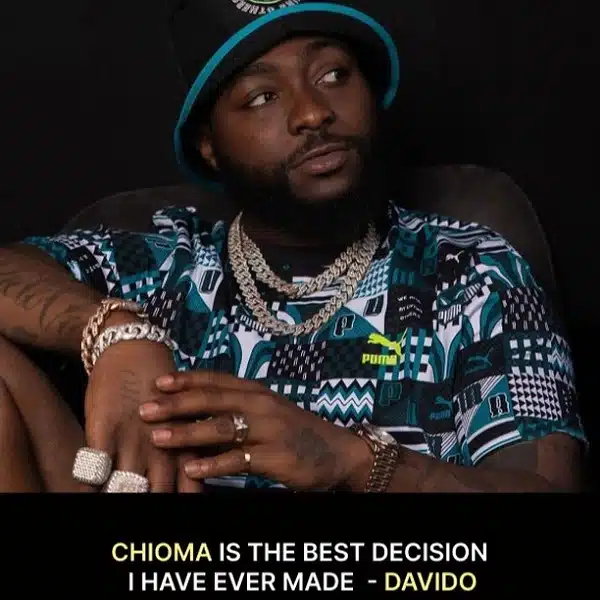 Chioma is the Best Decision I Have Ever Made – Davido
In a heartfelt revelation, renowned Nigerian music sensation, Davido, expressed his profound admiration and gratitude towards his fiancée, Chioma. The Afrobeat superstar, known for his chart-topping hits, publicly declared that being with Chioma was the best decision he has ever made.
Davido, whose real name is David Adeleke, took to social media to share his heartfelt sentiments with his millions of fans and followers. He acknowledged Chioma's unwavering support and love, emphasizing the positive impact she has had on his life and career. The couple, who became engaged in a lavish ceremony in 2019, has been inseparable ever since.
Chioma, a former chef and social media influencer, has stood by Davido's side through thick and thin, supporting his music career while also raising their adorable son, Ifeanyi. Her dedication and commitment have earned her the admiration of fans and industry peers alike.
Davido's public acknowledgment of Chioma's significance serves as a testament to their enduring love and reaffirms their commitment to each other. Fans eagerly anticipate further chapters in their love story as the couple continues to inspire with their unbreakable bond.