/
/
5 Zambian Songs That Will Get Your Playlist Lit This Week
5 Zambian Songs That Will Get Your Playlist Lit This Week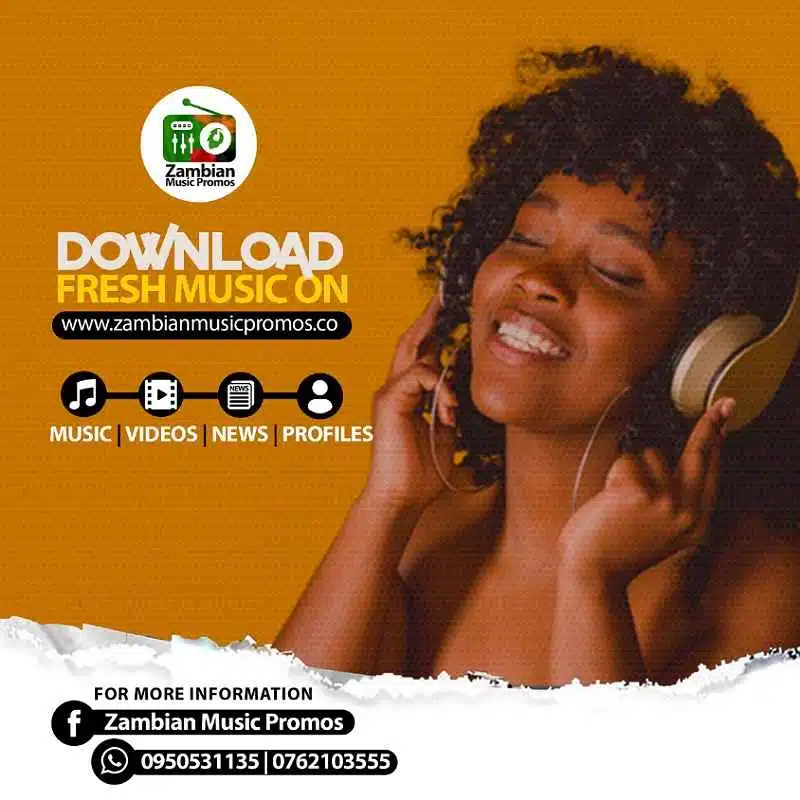 Looking to add some Zambian flavor to your playlist this week? Look no further! Here are 5 scorching tracks that are guaranteed to get your vibes flowing:
1. Yo Maps – Kondwa: Yo Maps' "Kondwa" is a heartwarming melody that spreads positivity and joy. Its catchy rhythm and feel-good lyrics make it an instant hit.
2. Mordecaii – Fire: Mordecaii's "Fire" is a blazing track that caught fire with its million YouTube streams. The song's high-energy beats and Mordecaii's dynamic performance make it an explosive addition to your playlist.
3. Dizmo Ft Emtee – Rizler & Lighter: Dizmo's collaboration with Emtee, "Rizler & Lighter," is a head-nodding hit. The song's engaging verses and Emtee's signature flow create an addictive fusion.
4. Xain – Real Me: Xain's "Real Me" is a soul-stirring ballad that delves into self-discovery. Its heartfelt lyrics and Xain's emotive vocals make it a must-listen for introspective moments.
5. D Bwoy – Mr Lover Man: D Bwoy's "Mr Lover Man" is an upbeat anthem that's hard to resist. Its infectious rhythm and D Bwoy's charismatic delivery add a dose of fun to your playlist.
With these 5 Zambian tracks, your playlist is set to be on fire this week. Get ready to groove, reflect, and enjoy the diversity of Zambia's music scene.