/
/
Zambian Artists Achieve Phenomenal Streaming Success: Yo Maps Hits 100 Million Streams, Chef 187 Reaches 50 Million in 3 Months
Zambian Artists Achieve Phenomenal Streaming Success: Yo Maps Hits 100 Million Streams, Chef 187 Reaches 50 Million in 3 Months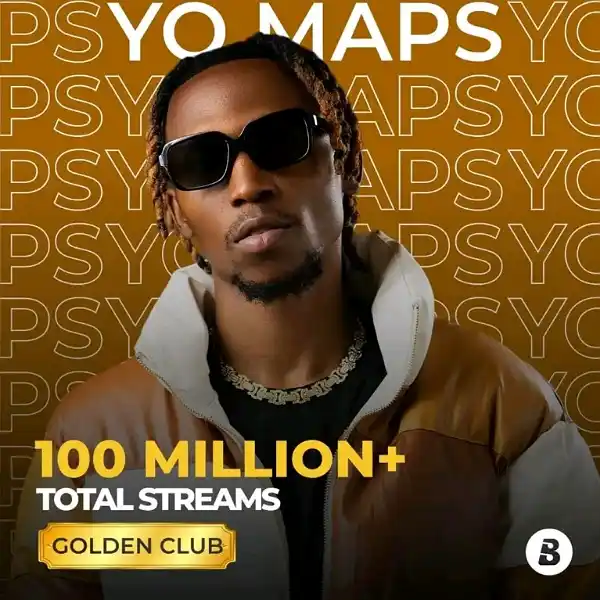 Zambia, with a population of approximately 20 million, has seen a remarkable surge in the streaming success of its local artists. Artists such as Yo Maps and Chef 187 have achieved impressive milestones, with Yo Maps accumulating a staggering 100 million total streams and Chef 187 reaching 50 million in just three months. This raises the question: how are these streams being generated?
Several factors contribute to this streaming phenomenon. Firstly, the rise of digital platforms and streaming services has provided artists with a global reach, enabling their music to be accessible to a larger audience. Additionally, the artists' talent, creativity, and unique sound have resonated with listeners, both within Zambia and internationally. Social media platforms, such as YouTube and TikTok, have played a vital role in promoting and sharing the artists' music, allowing it to go viral and reach a wider audience.
Furthermore, the artists' marketing strategies and collaborations with established international acts have helped increase their visibility and attract more listeners. Additionally, the support and loyalty of the Zambian population cannot be understated. The local fanbase has been instrumental in promoting and sharing the artists' music, contributing to the impressive streaming numbers.
In conclusion, the significant streaming success of Zambian artists like Yo Maps and Chef 187 can be attributed to the global reach of digital platforms, the artists' talent and unique sound, strategic marketing, collaborations, and the unwavering support of the Zambian population. These factors have created a perfect storm, propelling Zambian music onto the international stage and showcasing the immense talent within the country.