Yo Maps The Most Streamed Artist in the Zambian Music Industry | Read More…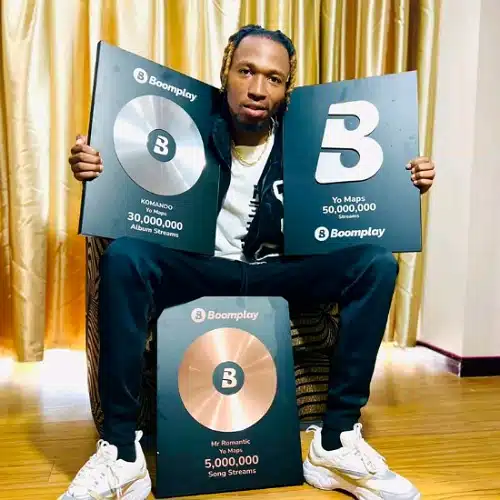 In recent years, the Zambian music industry has seen the emergence of several talented artists, each with a unique sound and style. However, one artist that has stood out from the rest is Yo Maps. With his catchy melodies and heartfelt lyrics, Yo Maps has become the most streamed artist in the Zambian music industry.
Born Elton Mulenga in Ndola, Zambia, Yo Maps began his music career in 2014. He started by performing at local events and talent shows, honing his craft and developing his signature sound. It wasn't long before his talent caught the attention of industry professionals, and he was signed to Alpha Entertainment, a leading Zambian music label.
Yo Maps released his debut album "Finally" in 2018, which featured hit singles like "Kaleza" and "Perfect." The album was a massive success, garnering critical acclaim and earning Yo Maps a legion of fans. He followed up with his second album, "Blessings Follow Me," in 2020, which continued to showcase his talent and cement his status as a rising star in the Zambian music industry.
In conclusion, Yo Maps has undoubtedly become the most streamed artist in the Zambian music industry due to his unique sound, relatable lyrics, and strong work ethic. With his talent and dedication, it's no surprise that he has quickly risen to the top of the Zambian music scene. As he continues to create and release new music, it's safe to say that Yo Maps' star will only continue to shine brighter.