/
/
Surprised Zambians are now furious towards kizz Daniel's reaction upon touchdown in Lusaka at kk international airport. | Read More…
Surprised Zambians are now furious towards kizz Daniel's reaction upon touchdown in Lusaka at kk international airport. | Read More…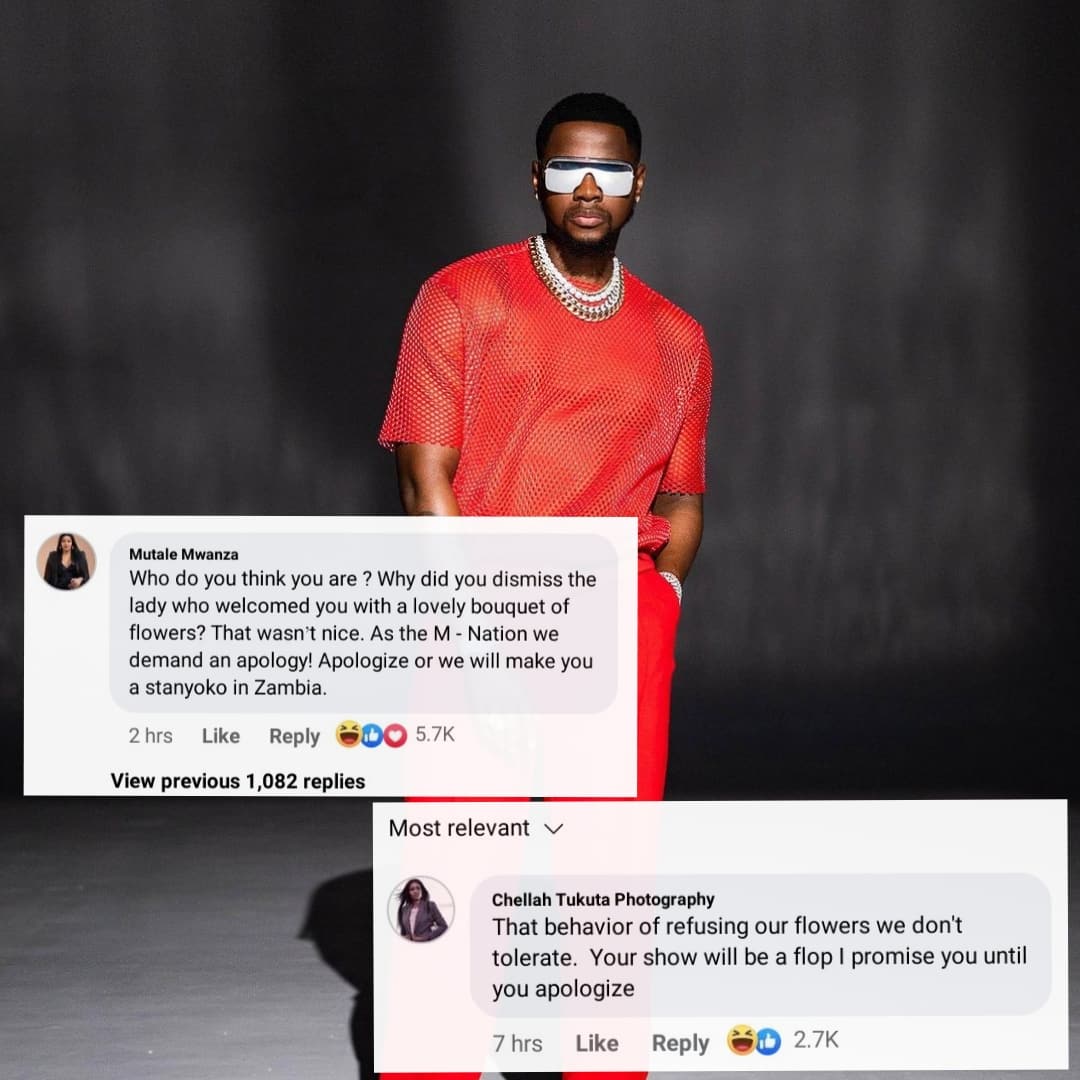 Surprised Zambians are now furious towards kizz Daniel's reaction upon touchdown in Lusaka at kk international airport.
BUGA hit singer landed in lusaka for a show, however his behavior upon arrival has stired the Zambian atmosphere. What people excepted to the behaviour kizz Daniels has displayed is contrary. Zambians have responded positively to the BUGA song till todat when they were disappointed with the artist attitude.
Afrer his arrival at the airporr in lusaka. Everything was perfectly and professionally arranged till when kizz Daniels acted negatively towards Zambia's hospitality. The lady who was carrying a bounquet of flowers prepared to welcome him. Unfortunately the Nigerian artist pushed her away without second thought. So far he has not given any reasons for his negative behaviour. He is casted reporters away as they tried to interview him.
Some famous names have flocked in to coment and express their hurting towards kizz's behaviour. Mutale mwanza of M NATION wrote " who do you think you are ? Why did you have to put up such a show at the airport . Why would you dismiss the lady who prepared to welcome you. Zambians demand an apology". For More information Download his latest song here. DOWNLOAD VIDEO: Kizz Daniel, Tekno – "Buga" Mp4