Sidemen 7 STAR Vs 1 STAR Hotel (KSI Edition)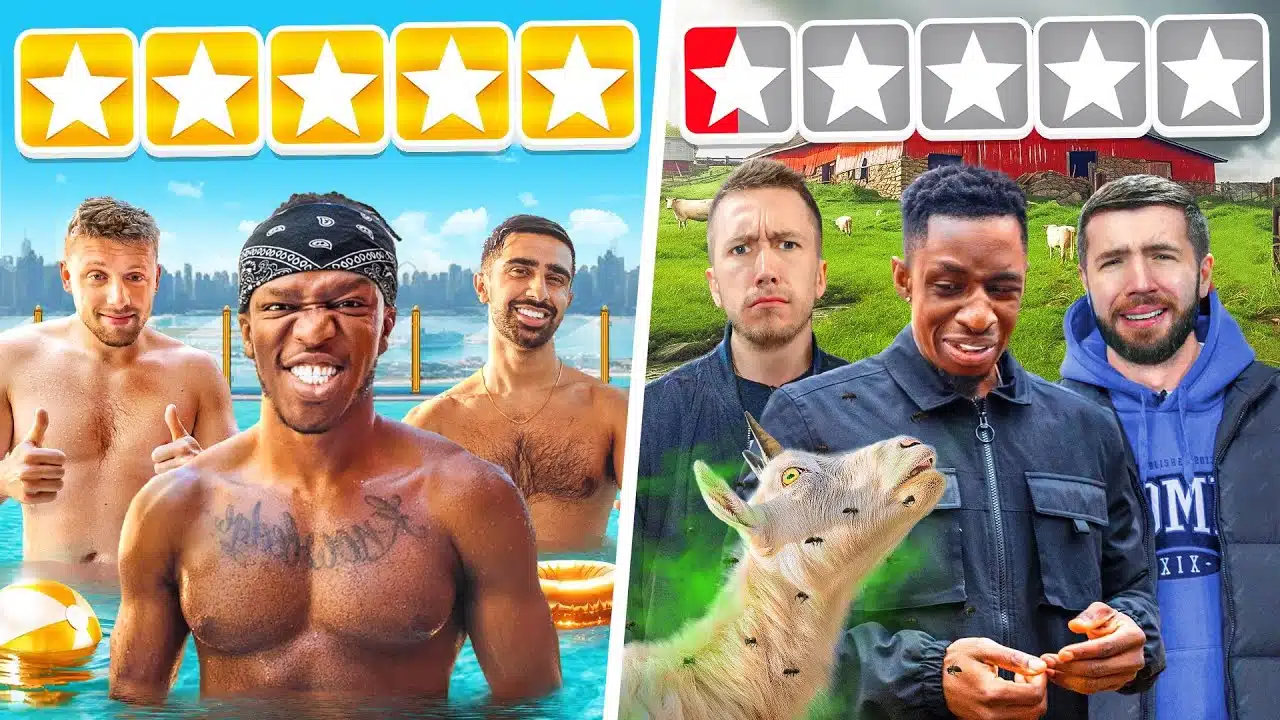 In the latest edition of Sidemen's YouTube series, the group takes on the challenge of comparing a seven-star hotel to a one-star hotel. And this time, they bring along their friend and fellow YouTube star, KSI, to join in on the fun.
The video begins with the group checking into the seven-star hotel, where they are met with luxurious amenities and stunning views. From the extravagant suite to the rooftop pool, the Sidemen are clearly impressed with the level of opulence.
Next, they head over to the one-star hotel, where the accommodations are decidedly less impressive. The group struggles to find anything positive to say about the small, dingy room and its lack of amenities.
As always, the Sidemen bring their trademark humor and fun-loving energy to the video, making it an enjoyable watch for fans and newcomers alike. So if you're in the mood for some laughs and hotel comparisons, check out Sidemen's latest video featuring KSI.