/
/
DOWNLOAD: Pop Young Ft Gemini Major – "Comfort" Mp3
DOWNLOAD: Pop Young Ft Gemini Major – "Comfort" Mp3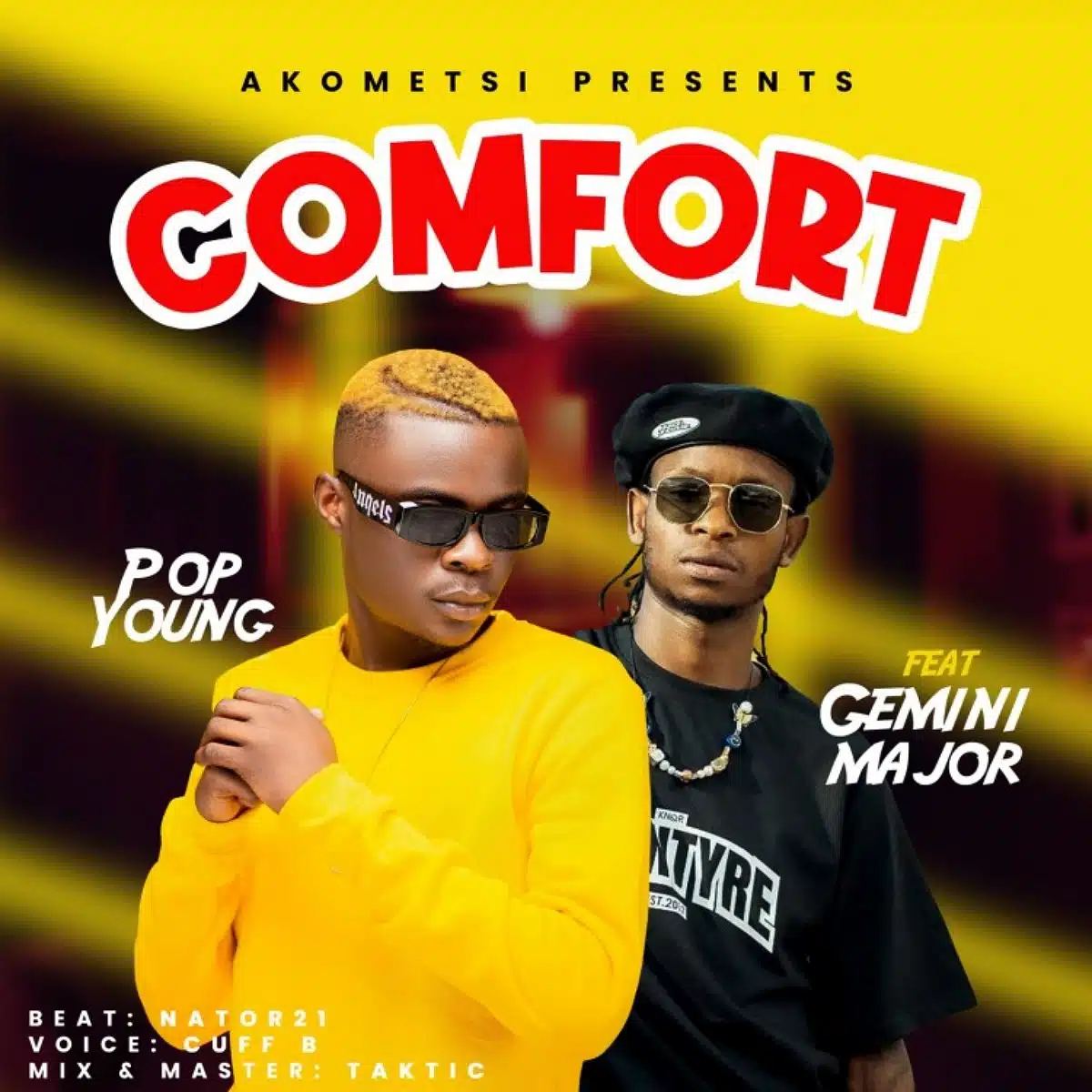 DOWNLOAD: Pop Young Ft Gemini Major – "Comfort" Mp3
Pop Young has teamed up with Gemini Major to create a smooth and sultry track titled "Comfort". The song features Pop Young's melodic vocals over a laid-back beat produced by Gemini Major. The lyrics express the desire for a comforting presence in times of stress and uncertainty.
Gemini Major's signature sound can be heard throughout the song, with the use of trap-style drums and atmospheric synth sounds. The chorus is catchy and easy to sing along to, making "Comfort" a potential hit for both radio and streaming platforms.
Pop Young and Gemini Major have crafted a well-produced and enjoyable track with "Comfort". Fans of both artists and fans of modern R&B and hip-hop will surely appreciate this collaboration.